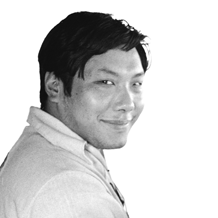 Chogyam Trungpa
Chogyam Trungpa (1940–1987)—meditation master, teacher, and artist—founded Naropa University in Boulder, Colorado, the first Buddhist-inspired university in North America; the Shambhala Training program; and an international association of meditation centers known as Shambhala International. He is the author of numerous books, including Shambhala: The Sacred Path of the Warrior, Cutting Through Spiritual Materialism, and The Myth of Freedom.
ARTICLES
EVENTS
The Future is Open Online Book Launch with Carolyn Rose Gimian
Sunday, January 6, 2019 | 1:00 p.m. EST | ,
Live on the Chronicles of Chogyam Trungpa Rinpoche website https://www.chronicleproject.com/book-launch-the-future-is-open/ Sunday, January 6, at 1:00 PM EST Join us for conversation, readings and Q&A with Carolyn Gimian and Barry Boyce All attendees will receive a discount code from Shambhala...