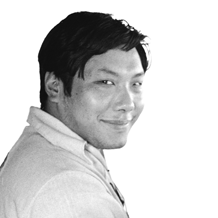 Chogyam Trungpa
Chogyam Trungpa (1940–1987)—meditation master, teacher, and artist—founded Naropa University in Boulder, Colorado, the first Buddhist-inspired university in North America; the Shambhala Training program; and an international association of meditation centers known as Shambhala International. He is the author of numerous books, including Shambhala: The Sacred Path of the Warrior, Cutting Through Spiritual Materialism, and The Myth of Freedom.
ARTICLES
EVENTS
The Future is Open: The Karma Teachings of Chogyam Trungpa with Carolyn Gimian
Friday–Sunday, February 8–10, 2019 | Berkeley, ca
During this weekend, we will examine aspects of the Wheel of Life and other traditional teachings on karmic cause and effect. Through the practice of meditation, contemplative exercises, and small group discussions and activities, as well as lectures, we will investigate how karma is related...