Gaden Tenzin Ling in Ithaca, NY (1989)
The following article is from the Autumn, 1989 issue of the Snow Lion Newsletter and is for historical reference only. You can see this in context of the original newsletter here.
Gaden Tenzin Ling was a Tibetan Buddhist study and practice center located in the beautiful Finger Lakes region of upstate New York. The center was located about ten miles outside of Ithaca. Ongoing classes were held in Ithaca on Wednesday evenings at the offices of Snow Lion Publications, which were located at 120 West State St., and meditations were held on Sunday mornings at the center. In addition, Gaden Tenzin Ling frequently sponsored special events.
Gaden Tenzin Ling had hosted many well-known Tibetan Buddhist meditation teachers and scholars at the center including:
And of course, many visits by the center's director, Ven. Zasep Tulku.
Prior to the official founding of Gaden Tenzin Ling, H.H. the Dalai Lama and Serkong Rinpoche visited and taught in the Ithaca area.
Events planned for 1990 included:
A visit by Geshe Kelsang Gyatso, author of Meaningful to Behold and other titles, who will teach on the graded path and give the Tara and Medicine Buddha initiations with commentary on each.
Ven. Tara Tulku will lead a full Yamantaka retreat.
Lati Rinpoche will give teachings on the Kalachakra Tantra.
Several visits and teachings by Zasep Tulku.
Return visits by Ven. Thupten Pende and Dr. Alex Berzin
For updated information about Zasep Tulku Rinpoche:
"Welcome to Jamyang Karpo, the repository for the Tibetan Buddhist Teachings of Venerable Zasep Tulku Rinpoche. Zasep Tulku is the spiritual head of a number of Buddhist Centers, including Gaden Tashi Choling Retreat Centre in Nelson, BC, Canada, Vancouver, BC, Calgary, Alberta, Toronto, ON, Ottawa, ON, Thunder Bay, ON, Seattle, WA, Moscow, ID, Kalamazoo, MI, and Tasmania, Australia.
The Venerable Acharya Zasep Tulku Rinpoche, a highly realized and internationally respected teacher of Gelugpa Buddhism, was born in Tibet in the province of Kham in 1948. Zasep Tulku Rinpoche was recognized as the 13th incarnation of Lama Konchog Tenzin of Zuru Monastery."
Website: http://www.zaseptulku.com/
To read more click here.
For more information: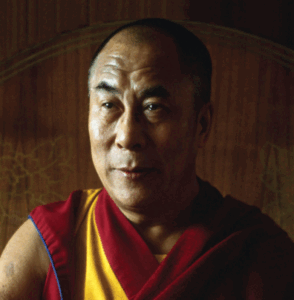 His Holiness the Fourteenth Dalai Lama is considered the foremost Buddhist leader of our time. The exiled spiritual head of the Tibetan people, he is a Nobel Peace Laureate, a Congressional Gold Medal recipient, and a remarkable teacher and scholar who has authored over one hundred books.