Yamantaka Initiation from Tara Tulku (1988)
The following article is from the Spring, 1988 issue of the Snow Lion Newsletter and is for historical reference only. You can see this in context of the original newsletter here.
Tara Tulku Rinpoche gave the Yamantaka initiation as part of a week long visit to Gaden Tenzin Ling (GTL), Tibetan Buddhist Center of Ithaca, New York in 1988, formerly known as the home of Snow Lion Publications. The dates of the initiation, including preliminary teachings, were April 30 to May 2, 1988, with other teachings before and after.
The Yamantaka retreat  for the following summer  was scheduled for August 12 to 21, 1988. It included intensive teachings and practice, offered at GTL by its former director, Zasep Tulku Rinpoche. Anyone with the initiation, from Tara Rinpoche or others, were welcome to attend.
All this happened in GTL's wonderful new Dharma center in the hills overlooking Ithaca. Since the summer of 1987, it had been honored by visits from His Holiness Ganden Tri Rinpoche, the Venerable Thupten Pende and Alex Berzin. Zasep Rinpoche, in regular visits from his home base in Toronto, led Vajra Yogini and Shamatha retreats there.
Many thanks to Sidney and Jeff from Snow Lion Publications, who helped to coordinate these retreats at the former site GTL and Snow Lion Publications headquarters.
For updated information about Zasep Tulku Rinpoche:
"Welcome to Jamyang Karpo, the repository for the Tibetan Buddhist Teachings of Venerable Zasep Tulku Rinpoche. Zasep Tulku is the spiritual head of a number of Buddhist Centers, including Gaden Tashi Choling Retreat Centre in Nelson, BC, Canada, Vancouver, BC, Calgary, Alberta, Toronto, ON, Ottawa, ON, Thunder Bay, ON, Seattle, WA, Moscow, ID, Kalamazoo, MI, and Tasmania, Australia.
The Venerable Acharya Zasep Tulku Rinpoche, a highly realized and internationally respected teacher of Gelugpa Buddhism, was born in Tibet in the province of Kham in 1948. Zasep Tulku Rinpoche was recognized as the 13th incarnation of Lama Konchog Tenzin of Zuru Monastery."
-http://www.zaseptulku.com/
To read more click here.
For more information: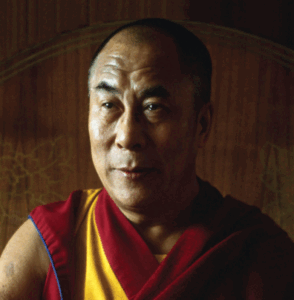 His Holiness the Fourteenth Dalai Lama is considered the foremost Buddhist leader of our time. The exiled spiritual head of the Tibetan people, he is a Nobel Peace Laureate, a Congressional Gold Medal recipient, and a remarkable teacher and scholar who has authored over one hundred books.