The title 'Dalai Lama' is given to the principal spiritual leader of the Gelug school of Tibetan Buddhism. Following the tulku system, the present 14th Dalai Lama, Tenzin Gyatso, is believed to be the incarnation of Avalokiteśvara, the bodhisattva of compassion. While historically the Dalai Lama was revered primarily as the head of the Gelug school, today he also functions as a non-sectarian leader for the Tibetan community both in Tibet and in exile communities. Among Tibetans, the 14th Dalai Lama is more commonly known by the respected title, Gyalwa (virtuous) Rinpoche. As an advocate for the welfare of Tibetans, he regularly meets with world leaders and has set the stage for numerous projects focused on the environment, neuroscience, and interfaith dialogue. We are honored to offer a selection of books by His Holiness, including those from the Core Teachings of the Dalai Lama series, his three volume commentary on Tsongkhapa's Great Exposition of Secret Mantra, and many more.
Books by Many of the Fourteen Dalai Lamas
Articles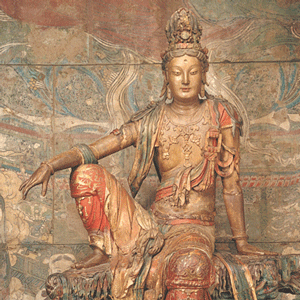 Videos
Currently there are no upcoming events in this category. Check out all of our events below.
Snow Lion Articles