Shopping Options
Format

Topics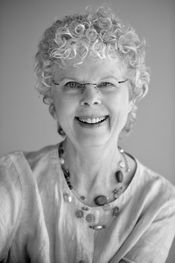 Susanne F. Fincher
Susanne F. Fincher, MA, is a Jungian-oriented psychotherapist, a licensed professional counselor, a board-certified art therapist, and an internationally known expert on using mandala making for self-exploration. Through her workshops on creativity, people are able to engage their inner resources for insight, healing, and self-expression. Visit her website at www.creatingmandalas.com.
About the Author
Susanne F. Fincher is a licensed professional counselor and board-certified art therapist with more than thirty years of experience working in the field of mental health. Her interest in the intersection of personal identity, visual imagery, and the psychology of C. G. Jung led to her extensive study of mandalas (Sanskrit for "sacred circles"). Fincher encourages the view that anyone can create mandalas, and that mandalas provide a way to discover inner resources of wisdom, strength, and creativity that support living life fully. She offers lectures, classes, and personal growth workshops related to mandalas.
Fincher has a master's degree in sociology from Texas Tech University. She is an active member of the Georgia Art Therapy Association, the American Art Therapy Association, the Licensed Professional Counselors Association of Georgia, and the American Counseling Association. She and her husband, Patrick, live in Decatur near their three children and four grandchildren.