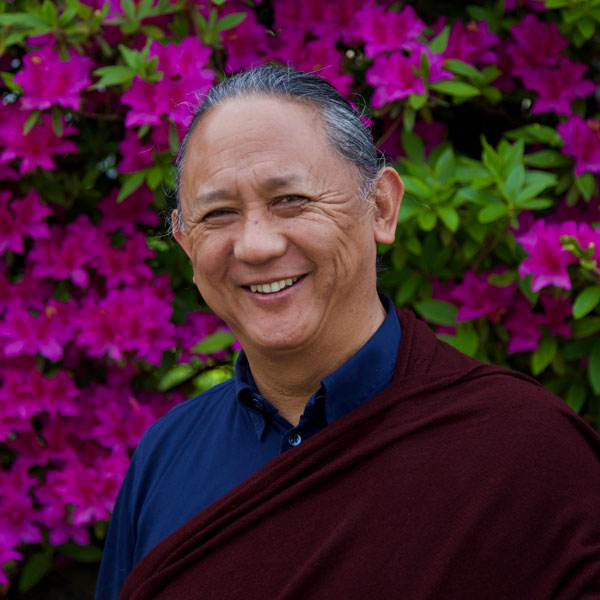 Dzigar Kongtrul
Dzigar Kongtrul grew up in a monastic environment and received extensive training in all aspects of Buddhist doctrine. In 1989, he moved to the United States with his family, and in 1990, he began a five-year tenure as a professor of Buddhist philosophy at Naropa University. He also founded Mangala Shri Bhuti, his own teaching organization, during this period. He has established a mountain retreat center, Longchen Jigme Samten Ling, in southern Colorado. When not guiding students in long-term retreats and not in retreat himself, Rinpoche travels widely throughout the world teaching and furthering his own education.
- Paperback

- Paperback
ARTICLES
EVENTS
Rigdzin Dupa Drupcho with Dzigar Kongtrul Rinpoche
January 19–26, 2019 | Ward, co
In the Rigdzin Dupa drupcho, Dzigar Kongtrul Rinpoche and MSB members practice the guru sadhana from the Longchen Nyingthik tradition. The focus of this intense practice is on accumulating 100,000 tsok offering prayers. The merit, or positive intention and action, of the drupcho is dedicated...
Nyingma Summer Seminar with Dzigar Kongtrul Rinpoche
July 13–21, 2019 | Ward, co
Kongtrul Rinpoche has often called this much-loved annual event our "Thanksgiving" as a community in Mangala Shri Bhuti, a time when we gather to appreciate the richness that Buddhadharma brings into our lives. The lovely outdoor setting of the seminar under a large shrine tent offers a...