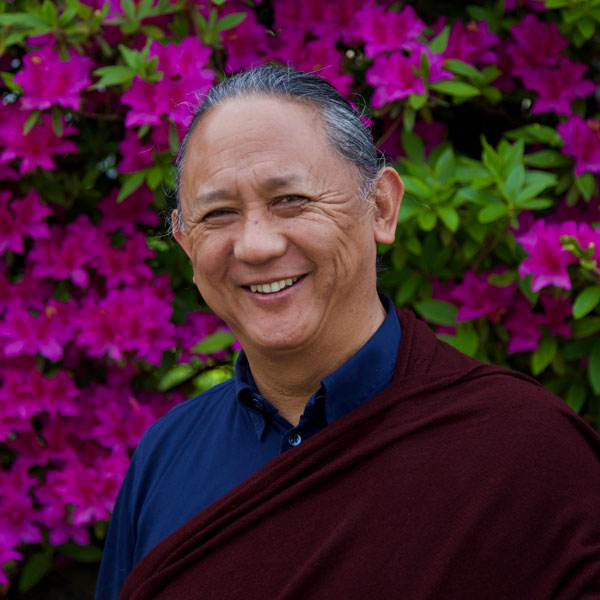 Dzigar Kongtrul
Dzigar Kongtrul grew up in a monastic environment and received extensive training in all aspects of Buddhist doctrine. In 1989, he moved to the United States with his family, and in 1990, he began a five-year tenure as a professor of Buddhist philosophy at Naropa University. He also founded Mangala Shri Bhuti, his own teaching organization, during this period. He has established a mountain retreat center, Longchen Jigme Samten Ling, in southern Colorado. When not guiding students in long-term retreats and not in retreat himself, Rinpoche travels widely throughout the world teaching and furthering his own education.
- Paperback

- Paperback
ARTICLES
EVENTS
Nyingma Summer Seminar with Dzigar Kongtrul Rinpoche
Phuntsok Choling | Ward, CO
Kongtrul Rinpoche has often called this much-loved annual event our "Thanksgiving" as a community in Mangala Shri Bhuti, a time when we gather to appreciate the richness that Buddhadharma brings into our lives. The lovely outdoor setting of the seminar under a large shrine tent offers a...
Modern Day Bodhisattva Seminar with Dzigar Kongtrul Rinpoche
Chester Beatty Library | Dublin, Ireland
Discover Compassion and Insight in Everyday Life with Dzigar Kongtrul Rinpoche The MDB teachings address the pressing need for more people to approach life's challenges from a platform of altruism, deep warmth, and caring support for others. The Modern Day Bodhisattva Seminar offers practical...