Visit all our Tibetan Buddhist Resources Page
Dear Friends,
We want to let you know about a shift in the world of Tibetan Buddhist publishing. As of May 10,  2012, Snow Lion Publications has joined the Shambhala Publications family.
Early on in Snow Lion's history, His Holiness the Dalai Lama gave Snow Lion a mission: to publish books from all the spiritual traditions of Tibet. More specifically, he suggested that Snow Lion publish translations of classic texts and commentaries from each of the four main lineages of Tibetan Buddhism, and works by Western practitioners and scholars skilled at bridging the cultures. Since 1980, Snow Lion has faithfully carried out this mission, publishing over three hundred of what all of us think are some of the very best books on Tibetan Buddhist practice and study in English. However, the publishing landscape has changed, Jeff Cox and Sidney Piburn, Snow Lion's president and cofounder, have been carrying this project for a long time, and it was clear, as they have grown older, that there needed to be a plan for their succession if they were to ensure the continued thriving of what has been their life's work.
Over the past year or two, Jeff and Sidney have developed a friendship with the new generation at Shambhala Publications: Nikko Odiseos, the president, and Sara and Ivan Bercholz, children of the founders of Shambhala and now owners of the company. Enthusiastic practitioners of Tibetan Buddhism, they had long admired Snow Lion, and the relationship grew deeper roots. Over the last few months, it became clear to Sidney and Jeff that Shambhala was the right fit for the future of their company. Thus, after much consideration, Snow Lion has joined Shambhala Publications.
While Jeff and Sidney have officially retired, they are still helping with some projects and the transition. We think Snow Lion fans will be pleased to know that many things will remain the same, and a few things will change:
Shambhala will continue Snow Lion's publishing program as it has been, with the Snow Lion editorial team joining Shambhala's. While Snow Lion will become an imprint of Shambhala, it will retain its name, identity, and the same commitment to doing the kinds of books it has always done. The publication of magnificent translations and commentaries will continue as before.
Those receiving the Dalai Lama and Dharma weekly quotes e-mails will still receive them—you do not need to do anything. If you'd like to receive them, you can sign up here.
The Snow Lion newsletter will continue in a modified form, as an advertising-free catalogue full of books of interest to practitioners of the various Dharma traditions. We know that many of you have relied on and appreciated this publication over the years, and while we wish we could continue it as it was, our focus has to remain on acquiring, editing, and publishing the very best works on Dharma available. But we think you will like the new version too!
Although Shambhala will no longer be selling practice items or books from other publishers, an excellent selection can be found at the following stores:
West Coast:
East Coast:
Resellers:
As for our books, you can view our entire set of Tibetan Buddhist publications, which you can now filter by categories such as school (e.g., Sakya, Nyingma, Kagyu, Bon, Gelugpa), practice (e.g., Lojong or Ngondro), or topic (e.g., Madhyamaka) to help you quickly find what you are looking for, or to discover new things.
To stay up to date on Tibetan Buddhist book releases, join the Shambhala mailing list. We do not want to spam you, so please sign up for e-mails related to your specific interests.
The publishing and bookselling world is changing quickly, and there are fewer and fewer independent booksellers and publishers around. We deeply appreciate your support of our mission, and hope that you will patronize your local bookstore, dharma center, and of course Shambhala.com for these important books.
All of us are very pleased that Snow Lion is joining Shambhala Publications, and we have great confidence in its continuous bright future in its new home! We look forward to continuing to provide the full range of important books that Snow Lion always has, for a long, long time!
With thanks for your continued support,
Shambhala Publications
Nikko Odiseos, President
Sara Bercholz, Executive Vice President
Ivan Bercholz, Associate Editor and Owner
Snow Lion Publications
Jeff Cox, Snow Lion President (retired)
Sidney Piburn, Snow Lion cofounder (retired)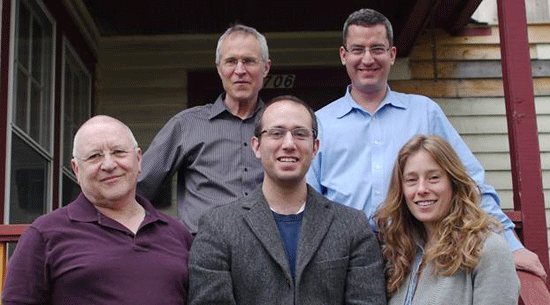 From top left: Jeff Cox, Nikko Odiseos
From bottom left: Sidney Piburn, Ivan Bercholz, Sara Bercholz