A Resource Guide for The Way of the Bodhisattva*
We are pleased to share the following resources for the Bodhicharyavatara, or The Way of the Bodhisattva.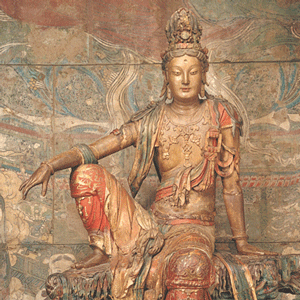 Readers Guide - A guide to the many translations, commentaries, and deep dives into specific chapters published by Shambhala Publications and others.
A Brief History - A very brief history of this text.
An Immersive Workshop on The Way of the Bodhisattva - Shambhala Publications and the Tsadra Foundation are pleased to share with you this immersive four day workshop with the Padmakara Translation Group's Wulstan Fletcher, translator of many core Buddhist texts.
Part 1: Introduction and Overview of the Text

Part 2: Generating Enthusiasm and Understanding Bodhicitta

Part 3: Maintaining Bodhcitta and Preventing It from Degenerating

Part 4: How to Intensify Bodhicitta

Part 5: The Way of the Bodhisattva Today
A Workshop on Translating The Way of the Bodhisattva - A look at the process of translation.
*From the Padma Translation Group's Edition: "There are two Sanskrit titles of Shantideva's work. The longer one, Bodhisattvacharyavatara, was rendered literally as the title of the Tibetan version (byang chub sems dpa'i spyod pa la 'jug pa), the literal meaning of which is The Entrance to the Way of the Bodhisattva. There exists a shorter and much-used title, Bodhicharyavatara, which means Entrance to the Path of Awakening.