Gaden Tenzin Ling in Ithaca, NY (1986)
The following article is from the Winter, 1986 issue of the Snow Lion Newsletter and is for historical reference only. You can see this in context of the original newsletter here.
Gaden Tenzin Ling, a Tibetan Buddhist meditation center, was founded in Ithaca, NY during the 1980's. Ithaca is a small college town (home of Cornell University) in the heart of the Finger Lakes region of upstate New York surrounded by wooded hills, waterfalls and lakes.
The center's director was Ven. Zasep Tulku Rinpoche and H.H. the Dalai Lama its spiritual head. GTL offered a practice and study program that covered both sutra and tantra. The center was dedicated to the long life and teachings of H.H. the Dalai Lama.
Gaden Tenzin Ling, despite its small size and modest facilities, offered a complete program in Buddhist theory and practice including group sittings, courses, retreats, and workshops given by Zasep Tulku, senior students, or visiting teachers, including many well-known Tibetan lamas.
Members of Snow Lion were instrumental in the formation of Gaden Tenzin Ling. The center was the natural outgrowth of their efforts to strengthen the presence of Dharma in the USA. The center was located at 120 W. State St. (Fourth floor), Ithaca, NY 14850. This previous location was consecrated by monks of the Gyume Tantric College. Zasep Tulku Rinposhe led a Green Tara retreat and gave other teachings. The center hosted many other venerable lamas. Including Abbot and monks of the Gyuto Tantric College, Doboom Tulku Rinpoche, H.H. Ganden Tri Rinpoche, the monks of Gyume Tantric College, Gelek Rinpoche, Geshe Sangye Samdup, Dr. Lobsang Rapgay, Ven. Tara Tulku, and Ven. Khyongla Rato Rinpoche.
In the fall of 1986,GTL hosted H.H. the Drikung Kyabgon, Chetsang Rinpoche head of the Drikung Kagyu lineage, several visits from Zasep Tulku Rinpoche, and another visit from Gelek Rinpoche.
Also, around that time,  members of GTL went to Toronto where they and members of Gaden Choling received the Yamantaka and Vajra Yogini initiations from the Ven. Lati Rinpoche.
Gaden Tenzin Ling was preparing to build a retreat center on land ten miles outside of Ithaca. Two staff members of Snow Lion Publications did Gyalwa Gyatso Fire Pujas on the land to conclude their retreats. Later on, two other people came from Ann Arbor, MI to the retreat site to do Vajra Yogini Fire Pujas. Zasep Rinpoche assisted in all the fire pujas. The land contained only a large barn which was planned to be converted into a shrine room with lamas' quarters and spaces for retreatants. The wooded land has a small stream flowing through it. Both land and barn were kindly provided by a member and her husband. Zasep Tulku planned to lead a Vajra Yogini meditation retreat on the land shortly after this article was written.
The initial W. State St. center was small and had no accommodations for visitors. Members would welcome visitors in their homes, but with the growing interest and expected number of visitors to the area for Buddhist teachings, a new solution for expansion needed to be planned for. Additionally, a larger space as well as resident monks will also be needed.
Support for this type of development project comes from enthusiastic Supporting Members and donations of all amounts from interested parties since GTL is a non-profit tax exempt organization. Supporting Members are notified of special visits by lamas and other teachers and receive discounts on all teachings. GTL also actively accepted donations to sponsor dharma publications through Snow Lion. Anyone who was interested in sponsoring a dharma book could write to Snow Lion for a list of titles that needed sponsorship.
Gaden Tenzin Ling welcomed lamas and visitors from all lineages of Tibetan Buddhism and kept a very busy schedule of Buddhist events. A special thank you to Snow Lion and Pat Aiello for all your support during these important years.
For updated information about Zasep Tulku Rinpoche:
"Welcome to Jamyang Karpo, the repository for the Tibetan Buddhist Teachings of Venerable Zasep Tulku Rinpoche. Zasep Tulku is the spiritual head of a number of Buddhist Centers, including Gaden Tashi Choling Retreat Centre in Nelson, BC, Canada, Vancouver, BC, Calgary, Alberta, Toronto, ON, Ottawa, ON, Thunder Bay, ON, Seattle, WA, Moscow, ID, Kalamazoo, MI, and Tasmania, Australia.
The Venerable Acharya Zasep Tulku Rinpoche, a highly realized and internationally respected teacher of Gelugpa Buddhism, was born in Tibet in the province of Kham in 1948. Zasep Tulku Rinpoche was recognized as the 13th incarnation of Lama Konchog Tenzin of Zuru Monastery."
-http://www.zaseptulku.com/
To read more click here.
For more information: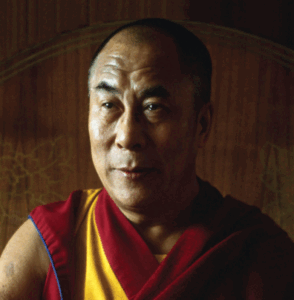 His Holiness the Fourteenth Dalai Lama is considered the foremost Buddhist leader of our time. The exiled spiritual head of the Tibetan people, he is a Nobel Peace Laureate, a Congressional Gold Medal recipient, and a remarkable teacher and scholar who has authored over one hundred books.