Zasep Tulku Rinpoche at Gaden Tenzin Ling in Ithaca, NY
The following article is from the Winter, 1986 issue of the Snow Lion Newsletter and is for historical reference only. You can see this in context of the original newsletter here.
Zasep Tulku Rinpoche is the 13th incarnation of the famous Kagyupa teacher, Lama Konchog Tenzin of Zuru Monastery, who founded Zuru Gompa Monastery in the Kham province of Tibet. Rinpoche was recognized as an incarnation by high lamas of the Kagyu, Sakya and Gelug traditions. He studied with and received empowerments from many renowned Gelug and Kagyu teachers in Tibet, and after his escape from the Chinese he continued his studies with various high lamas and later received an Acharya degree from the Varanasi Sanskrit University in India.
In 1975, he was sent to Thailand by H.H. the Dalai Lama. In 1976, he was then requested by Lama Thubten Yeshe to come to the Chenrezig Institute for Wisdom Culture in Australia. He gave Lam-rim meditation courses and lectured in several cities. Three centers were established there under his advisory.
In 1980, he was appointed as resident Lama of Gaden Choling in Toronto by H.H. Ling Rinpoche. He taught at Naropa Institute during two of its summer programs, and under his guidance three other centers have been formed in Canada. In the United States he was director of Gaden Tenzin Ling, previously located in Ithaca, N.Y. Zasep Tulku Rinpoche's main center in Canada is Gaden Choling in Toronto.
Zasep Tulku Rinpoche has a great sense of humor and speaks very good English.
Two projects that Rinpoche was involved with are the Personal Meditation Program and the establishment of major retreat centers in Canada and the United States.
The Personal Meditation Program is a five stage program of meditation practice and dharma study that begins with mindfulness of breathing meditation and lam rim study and proceeds all the way up to the most advanced tantric practices and study. It is personal because the time spent on each stage depends on the individual.
To get started on the personal program, Rinpoche has provided some guidelines for students.
If it is impossible to meet Rinpoche personally, one may write instead. It is helpful to provide Rinpoche with a list of teachings and initiations received, if any, and a brief description of any meditation one has done, or is currently doing. Please request information about the current teachings available.
The Retreat Center Project involved the establishment of retreat centers in Canada and the United States. The purpose of this project was to provide peaceful settings in which serious meditators can do group or individual retreats.
The first major retreat center was established in Canada. A possible location, which Rinpoche has visited and approved, is just over two hours from Toronto. This site consisted of 345 acres of heavily forested land with several small clearings, two beaver ponds, and many deer. There were two buildings on the property which, with minimal work, could be used until more suitable facilities were built.
Gaden Choling sponsors frequent weekend retreats, as well as more extensive teachings. Meditators from all spiritual traditions are welcome to use the center for individual or group practice. Click here to view schedule of events.
The country center will enable Gaden Choling to host great masters such as H.H. the Dalai Lama for more extensive teachings than can be given in the city. The facilities have been gradually improved by the construction of a meditation hall, kitchen, sleeping accommodations and washrooms. Small cabins were planned to be built for the use of individual members. In addition to regularly scheduled meditation retreats and study seminars, it was planned to have dharma instruction for children in the form of a summer camp given once a year.
It takes a lot of work to have a retreat center brought to fruition. Funds to first buy property and then to build must be raised. If you would like to participate in funding projects of this sort or are interested in receiving updated information, please contact Gaden Choling in Toronto:
Address:
637 Christie St
Toronto, ON
M6G 3E6
(One block south of St.Clair on Christie)
Phone:
(416) 651-3849
Email:
In the United States, Zasep Tulku Rinpoche started modest retreat center associated with Rinpoche's U.S. center, Gaden Tenzin Ling, which was being built just outside of Ithaca, New York (see the articles on Gaden Tenzin Ling in Ithaca, NY (1986, 1988, 1989) for more information). Since then, Ithaca has become the home to Namgyal Monastery Institute of Buddhist Studies.
Zasep Tulku Rinpoche's other centers include: Gaden Tashi Choling Retreat Centre in Nelson, BC, Canada, Vancouver, BC, Calgary, Alberta, Toronto, ON, Ottawa, ON, Thunder Bay, ON, Seattle, WA, Moscow, ID, Kalamazoo, MI, and Tasmania, Australia.
For updated information about Zasep Tulku Rinpoche:
"Welcome to Jamyang Karpo, the repository for the Tibetan Buddhist Teachings of Venerable Zasep Tulku Rinpoche. Zasep Tulku is the spiritual head of a number of Buddhist Centers, including Gaden Tashi Choling Retreat Centre in Nelson, BC, Canada, Vancouver, BC, Calgary, Alberta, Toronto, ON, Ottawa, ON, Thunder Bay, ON, Seattle, WA, Moscow, ID, Kalamazoo, MI, and Tasmania, Australia.
The Venerable Acharya Zasep Tulku Rinpoche, a highly realized and internationally respected teacher of Gelugpa Buddhism, was born in Tibet in the province of Kham in 1948. Zasep Tulku Rinpoche was recognized as the 13th incarnation of Lama Konchog Tenzin of Zuru Monastery."
-http://www.zaseptulku.com/
To read more click here.
For more information: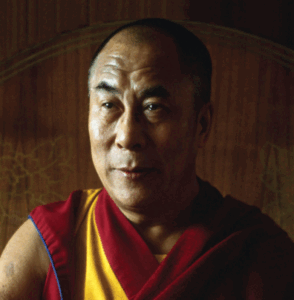 His Holiness the Fourteenth Dalai Lama is considered the foremost Buddhist leader of our time. The exiled spiritual head of the Tibetan people, he is a Nobel Peace Laureate, a Congressional Gold Medal recipient, and a remarkable teacher and scholar who has authored over one hundred books.