Gaden Monastic University and the Beginning of its Buddhist Cultural Association
The following article is from the Autumn, 1987 issue of the Snow Lion Newsletter and is for historical reference only. You can see this in context of the original newsletter here.
Establishing the Buddhist Cultural Association: Gajong Gyalrong Khangstan
Gajong Gyalrong Khangtsen, the Buddhist Cultural Association, is a department of Gaden Monastic University. Established in 1425 by Tsakho Ngawan Dakpa, a direct disciple of Je Tsongkhapa, its purpose is to educate Buddhist monks in the subjects of Buddhist dialectic, Tantric teachings and also for the preservation of the teachings of Je Tsongkhapa.
A Brief History of Gaden Monastic University
During the invasion of the Chinese in 1959, only about ten monks escaped and with the generosity and kindness of many people found living quarters. New monks have been added and plans to ordain more make it imperative that the Association start building new living quarters, Library and Assembly Hall. The expense is enormous and the sangha of Gajong Gyalrong Khangtsen solicit kind and generous donations to help them meet their objectives. Those who find it possible to do so will have their name and donation fixed upon the quarters of the monks and will be sent photographs of the project.
For up-to-date information about the Gaden Monastic schools in India:
Gaden Jangtse Norling Monastic College or Gaden Jangstse   
Gaden Shartse Norling Monastery or Gaden Shartse
For more information or to make a donation please write:
Gajang Gyalrong Khangtsen B.C.A.
Gaden Monastic University
P.O. Tibetan Colony
Distt. North Kanara
Karnataka-58 1411
INDIA
Or contact:
Member of Gelug International long life puja for H.H Dalai Lama
Geshe TSultrim Gyatso (Dhasa Administrator)
Jangtse Khang
Dharamsala
M: 0091-9816-387-453
For more information:
Tsongkhapa (1357–1419), founder of the Gelug school of Tibetan Buddhism, was one of Tibet's greatest philosophers and a prolific writer.
For more information: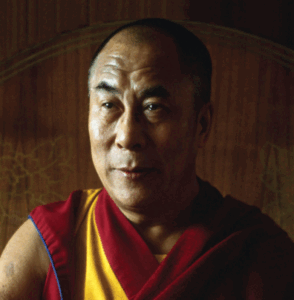 His Holiness the Fourteenth Dalai Lama is considered the foremost Buddhist leader of our time. The exiled spiritual head of the Tibetan people, he is a Nobel Peace Laureate, a Congressional Gold Medal recipient, and a remarkable teacher and scholar who has authored over one hundred books.